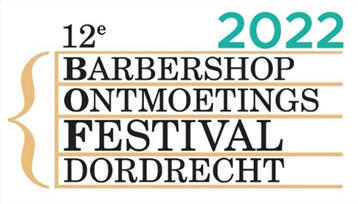 On May28, 2022, the legendary Barbershop meeting Festival will take place for the first time in the historic city center of Dordrecht.
On this Saturday we will receive invited or registered barbershop choruses and quartets in the 'Grote Kerk' in Dordrecht. While enjoying a cup of coffee or tea and some sweets, they will meet their guides, who will guide them through the city center. On various indoor stages and atmospheric places in our historic center, participants will give more performances.
The audience will hear beautiful barbershop sounds and other a capella songs.
The afternoon will be concluded with a Sing-A-Long on one of the pleasant squares in the city. We will invite the public, visitors and participants of the festival to sing along with us. For this we have two songs arranged in barbershop-style. The goal of the festival is to interest the younger generations to sing Barbershop. The two songs are recent hits with which younger people can identify.
If you want to participate as a Barbershop chorus or quartet, please sign up via the form beneath.
During the year we will post information and interesting facts on this website, so that you are aware of all developments.
Or follow us on:
This Festival is organized in collaboration with: